Jon Jones was asked about Colby Covington in the press conference and according to Jon Jones, Colby Covington is a bad person. Jon spoke about how Colby speaks lies all the time. Colby said that Jon and Colby stayed together for 2 years and according to Jon they stayed for a semester. Jon also stated that there were reasons why people who got to know him really didn't like him like Tyron Woodley, Masvidal etc.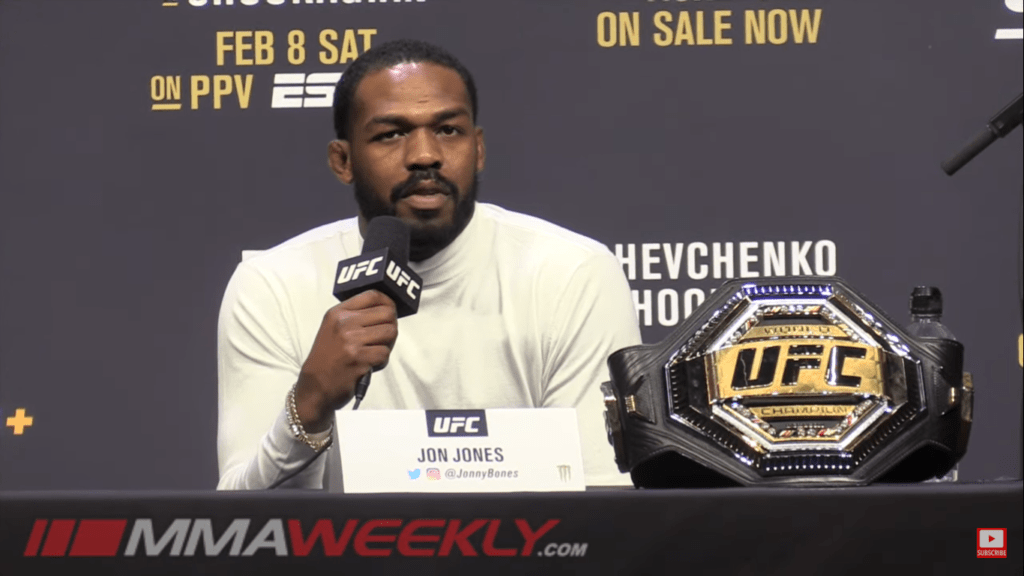 Ive made a lot of mistakes and a lot of people don't consider me to be a nice person. But coming from me, Colby is a really bad person. He really is.

Jon Jones on Colby Covington
Copyright Disclaimer Under Section 107 of the Copyright Act 1976, allowance is made for "fair use" for purposes such as criticism, commenting, news reporting, teaching, scholarship, and research. Fair use is a use permitted by copyright statute that might otherwise be infringing.