Jorge Masvidal has gained a lot of attention this year. He won all his 3 fights this year against Nate Diaz, Darren Till and Ben Askren. He holds the recored for the fastest knockout in UFC history at 5 seconds and currently holds the BMF title.
On Ariel Helwani's MMA Show, Masvidal was asked about who would he fight given an option between Kamaru Usaman or Connor Mcgregor. According to Jorge Masvidal between the 2, he would first take care of Connor because that would be a huge money fight and Kamaru Usman fight would always be there so he could deal with it later. But that depends on whether Connor really wants to fight Jorge or not.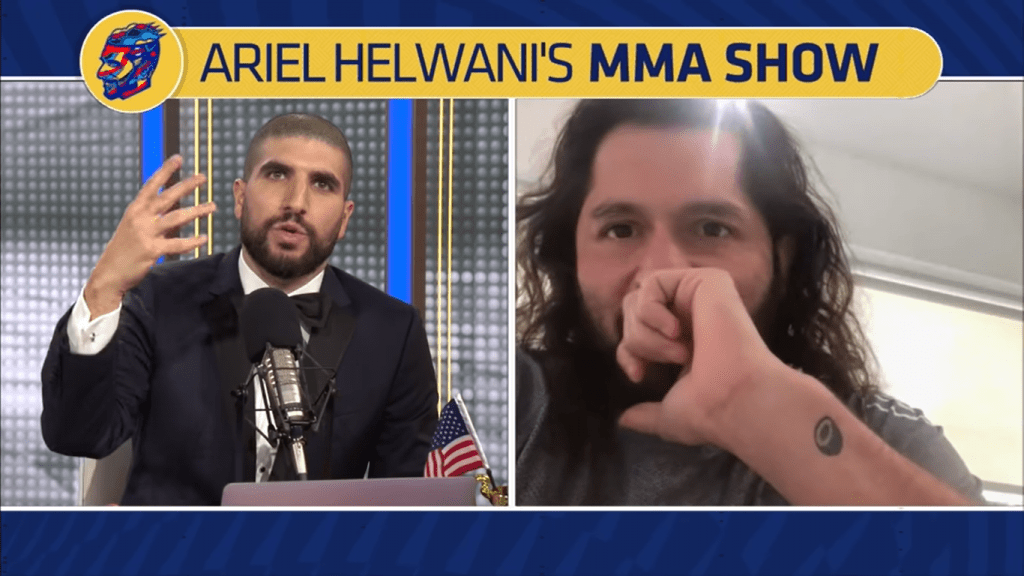 He doesn't want this, I don't give a f*** then…. You don't want to fight, you don't want to fight. But don't flirt with me and sh**. You want it or you don't. Leave me the fuck alone if you don't.

Jorge Masvidal on fighting Connor McGregor
*Copyright Disclaimer under section 107 of the Copyright Act 1976, allowance is made for "fair use" for purposes such as criticism, comment, news reporting, teaching, scholarship, education and research. Fair use is a use permitted by copyright statute that might otherwise be infringing.