Colby Covington is a well known figure in the UFC. If you have followed Colby Covington, you would know that Colby has drawn a lot of attention mostly hate for his gimmicks which have never failed to engage the audience.
Colby was asked about how he became the super villain in the UFC, to which he replied " Through a lot of hard work, a lot of deception, good promo skills, sacrificing and doing things that aren't being done." Colby talked about doing these things for the business. According to him, he needed to do these things in order to save his career.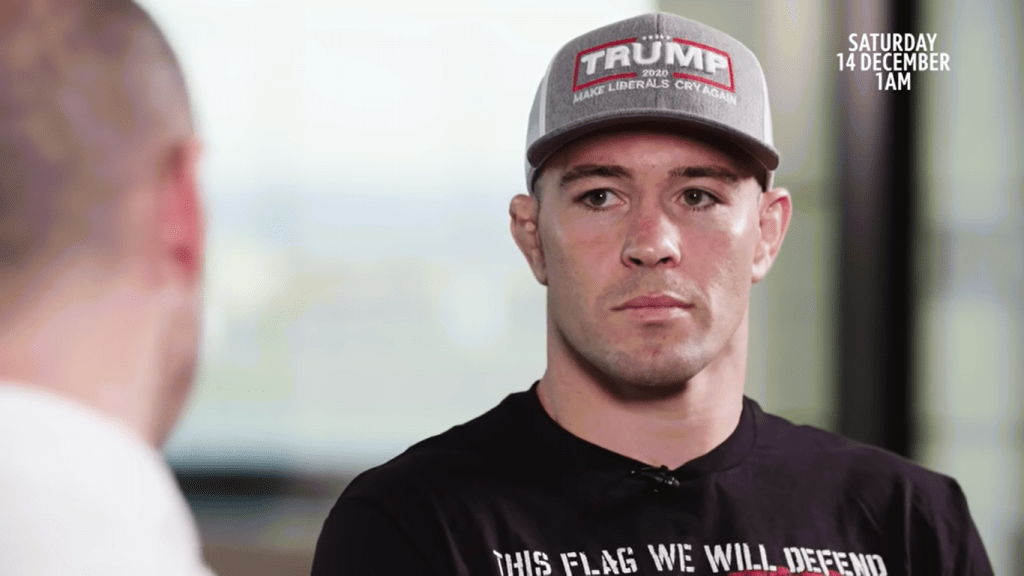 I knew I needed to make a change. I was already on my 3rd UFC contract and they weren't ever upping my contract like they were just saying ' Oh you are just gonna go up to this contract. There is no negotiation period, you are just gonna take what we give you because we don't like you, you're not a character. None of the fans care about your fighting style. No one cares about your personality, so I knew I need to make a change. I had to do something that was going to get the fans involved. Make it a circus cause this is the circus business. I knew I had to make a change and I had to do something drastic that was going to get the fans and everybody hyped up and that is what I did. Whether you hate me or you love me, you are going to tune in to watch me.

Colby Covington
Even after beating Dong Hyun Kim who was #6 at the time, it was pretty unsure whether Colby would get reassigned or not. So, that was the point when Colby realised that he needed to do something drastic in order to get the fans involved. Colby spoke about the fact that doing so was crucial for his success in the UFC business and as a fighter you have to do it yourself. So, your success depends a lot on how you engage the audience and not just on the basis of your fighting skills.
He also spoke about the fact that the things he has done may have turned a lot of people off but he has done them only to better his career. He doesn't care about loosing friends, because he is not there to make friends, he is there to make money.
When asked about whether him being the way that he is has had any impact on his personal relationships, he replied that some family members understand him and what he is doing while some don't. It only shows who is real and who is willing to stick by his side. He also spoke about being a little selfish in life to get what you want. All he ever wanted was to be successful and he is on his way towards that.
*Copyright Disclaimer under section 107 of the Copyright Act 1976, allowance is made for "fair use" for purposes such as criticism, comment, news reporting, teaching, scholarship, education and research.