Steven Tyler (lead singer of Aerosmith) was invited to play a game of Spill Your Guts or Fill Your Guts where he was asked about whether he had ever hit on his daughter Liv Tyler's movie star friends. His answer was:
Why, yes I have. I was at Stella McCartney's party. She invited us. Of course, I went with Liv and it was in England, I believe. So we left and we all jumped in a van and who would be sitting to my right? Cameron Diaz. So I looked at this beautiful woman and I said Cameron " Should you ever need someone to pick you to the movies or you know like if I was to ask you to show me around London. And of course, Liv went "Daddy, you are hitting on my best girlfriend". And of course I got ashamed for a moment.

Steven Tyler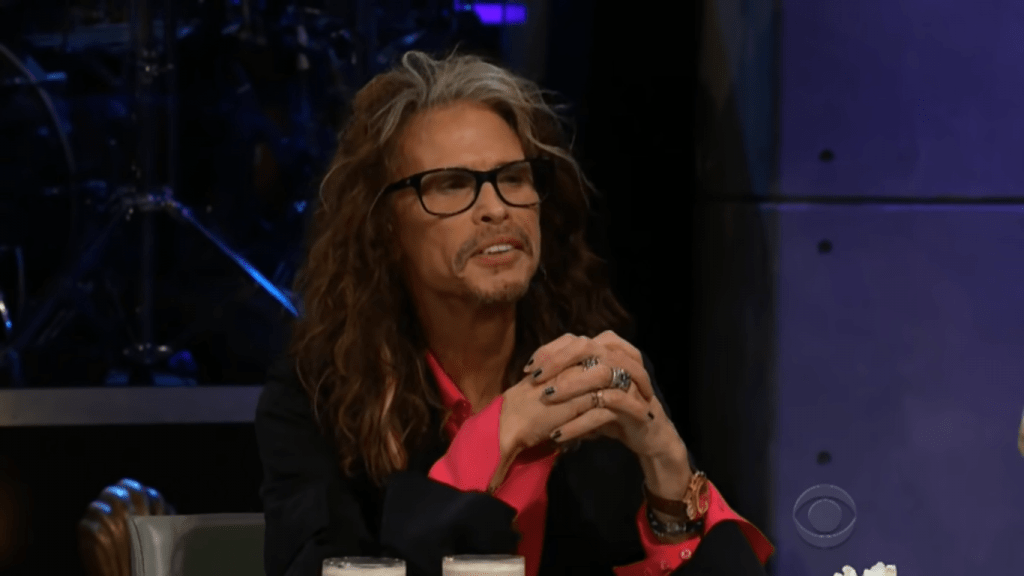 He was also asked about how much had he spent on dr*gs in his lifetime, to which he replied "About 2 million dollars. I snor**d half of Peru."
Steven has been living a sober life for about 9 years now. We wish him nothing but the best for his future.
*Copyright Disclaimer under section 107 of the Copyright Act 1976, allowance is made for "fair use" for purposes such as criticism, comment, news reporting, teaching, scholarship, education and research.