NBA finals have started and the game 1 between the Toronto Raptors and Golden State Warriors has already taken place with the
Raptors winning the first game with a score of 118-109 over the Golden State warriors. The Warriors have been NBA Champions
for the last 2 years it is very difficult to predict who would win the series between the 2 teams.
Toronto Raptors squad consists of:-
Kawhi Leonard, Pascal Siakam, Marc Gasol, Kyle Lowry, Fred Vanvleet, Serge Ibaka, Danny Green etc.
Golden State Warriors squad consists of:-
Stephen Curry, Kevin Durant, Klay Thompson, Draymond Green, Demarcus Cousins, Andre Igoudala etc.
Kevin Durant is currently injured and has already missed game 1 and might miss game 2 also. He is expected to return in game 3 or game 4.
THIS PLAYOFF SERIES
Toronto Raptors team analysis:-
Kawhi Leonard is averaging 30 points per game this playoff series on almost 50% field goal percentage. Pascal Siakam is a good scorer too who scored 32 points in finals game 1 hitting 14 of his 17 attempted shots.
Fred Vanvleet is efficient on scoring too. He had a bad performance on the start of the series, but in game 4, 5 and 6 of his previous playoffs series hit 3 pointers on incredible efficiency of 82%. Kyle Lowry, Serge Ibaka and Marc Gasol have had a significant impact on offence too.
As far as defence goes, Toronto Raptors are one of the best defensive teams in the NBA. Kawhi Leonard is a 2 time defensive player of the year and Marc Gasol is a 1 time defensive player of the year. Serge Ibaka has been a leading blocker in the NBA previously. Toronto has tall defenders and thus, Toronto's defence is top notch.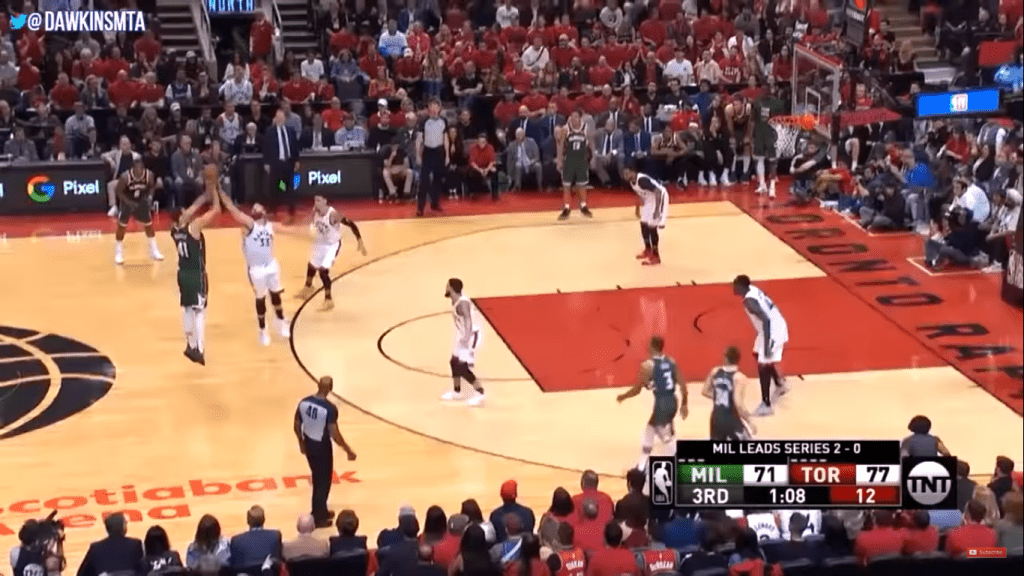 Raptors overall(per game stats)
points :- 105
field goal percentage:- 0.444
rebounds :- 42.4
assist :- 22.5
steals :- 7.9
blocks :- 4.6
turnovers :- 11.7
Opponents Overall (per game stats)
points:- 100
field goal percentage:- 0.418
rebounds:- 46.5
steals:- 6.3
blocks:- 4.9
assists:- 22.5
turnovers:- 15.1

Golden State Warriors team analysis:- Golden State Warriors is the best offensive team in the NBA with Kevin Durant on the floor.
Without him also, they have great offense. Steph Curry has been averaging 27 points per game on 45% field goal percentage.
Kevin Durant had been averaging 34 points per game on 51% field goal percentage before he got injured.
Klay Thompson and Draymond Green have been playing good too with Klay averaging around 19 points and Draymond Green averaging
13 points, 9.9 rebounds and 8.3 assists which is a very good overall score.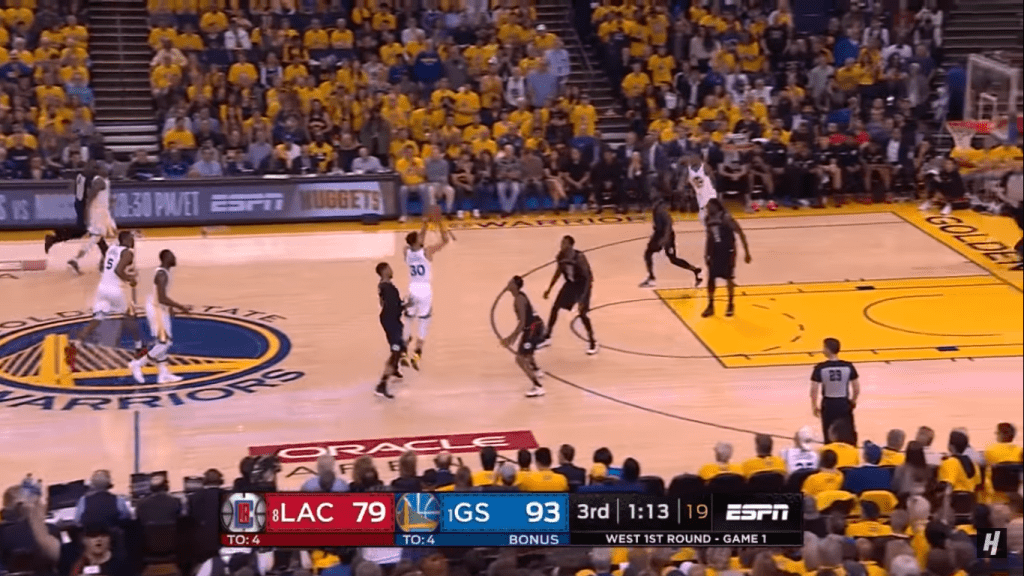 Golden State has good defence with Draymond Green and Klay Thompson being the elite defenders. Draymond Green has been the defensive player of the year. So, Golden State Warriors have fine defence.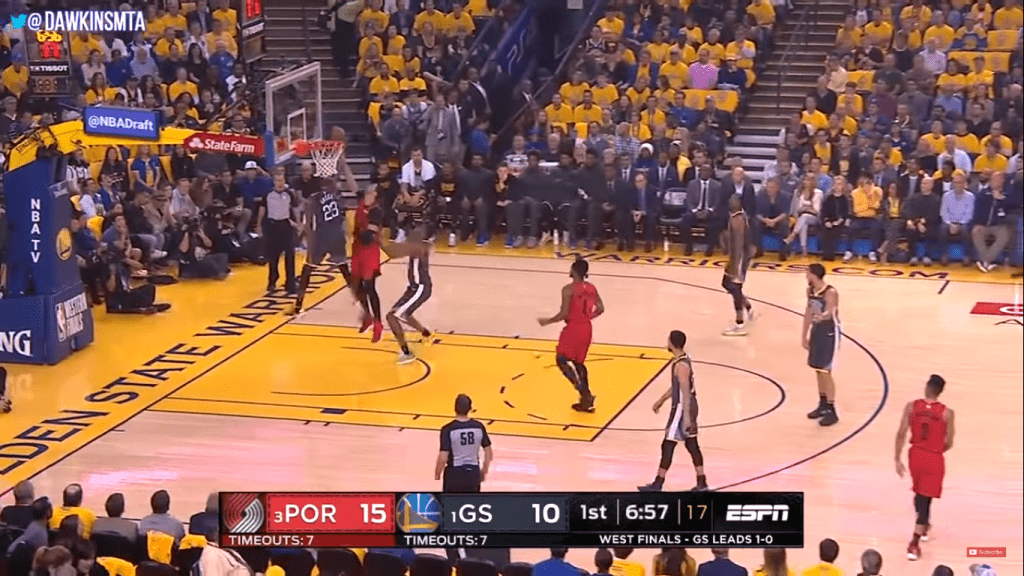 Warriors overall per game stats
Points:- 116.8
field goal percentage:- 0.484
rebounds :- 44.1
assists :- 28.5
steals :- 7.5
blocks :- 5.8
turnovers :- 14.4
Opponents Overall (per game stats)
points:- 110.9
field goal percentage:- 0.446
rebounds:- 40.6
steals:- 7.6
blocks:- 3.6
assists:- 22.5
turnovers:- 15.1

Now, statistically Warriors seem to be a better team having a better average in points per game, field goal percentage, rebounds
assists and blocks. Toronto Raptors have better stats in steals and turnovers. However, when we take a look at their opponent stats, we find that Toronto's opponent stats have been worse in points, field goal percent and steals.
Still, on paper one can argue that Golden State Warriors is a better team as the stats clearly say so.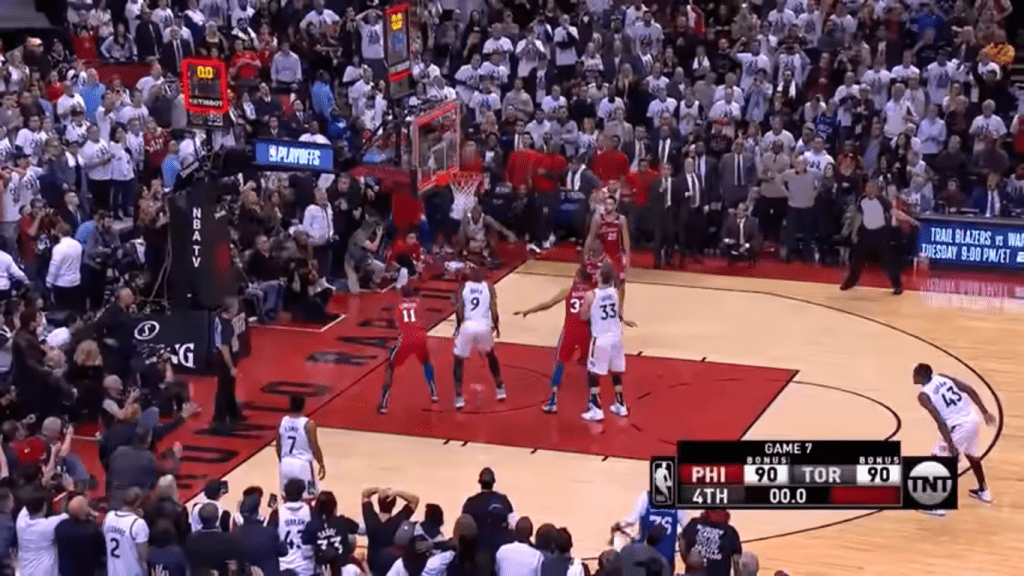 However, there are other factors that come into play. With Kevin Durant out for a few games, the Warriors are at a disadvantage. Also, Warriors have beaten LA Clippers, Houston Rockets and Portland Trail Blazers to reach
the NBA finals. Meanwhile, Toronto Raptors have beaten the Orlando Magic, Philadelphia 76ers and the Milwaukee Bucks to reach the NBA finals.
The toughest competition the Golden State Warriors had was the Houston Rockets, while the toughest team that Raptors beat was the Milwaukee Bucks(team which had the best record in the regular season 2018-2019). So, Golden State Warriors has faced lesser competition compared to the Raptors who have come through a lot of adversity(Philadelphia 76ers and Milwaukee Bucks) to reach the NBA finals. So, naturally the Warrior's have had a better average in statistics as mentioned above.
Toronto has tall defenders like Marc Gasol, Serge Ibaka, Pascal Siakam etc who will pose a threat to Golden State Warriors. Kevin Durant had a huge height advantage in all his previous playoffs games. But, in this case he has to deal with Marc Gasol who is taller than him. Kawhi Leonard although shorter compared to Kevin Durant can still hold him at low efficiency. So, even if Kevin Durant returns the Warrior's might find it difficult to win the NBA finals. Kevin Durant won't be in his form cause of the injury and it might take him a little time to get comfortable with the ball again. Rest all the players in the Golden State Warriors are much shorter compared to Raptors roster. Steph and Klay might find it difficult to dominate in the offensive end as they have never faced a team like the Raptors before.
Raptors can hold the warriors offence at bay and meanwhile dominate on the offensive end too. Raptors have good offense and it can wreck havoc on the Warrior defense. This has already been seen in Game 1 which the Raptors won with a 9 point margin.
Overall, this final series is going to be an interesting one. Raptors have high chances of winning this series as long as Kevin Durant is out. Once, he gets back to play, it will be difficult to predict who might win the final series.