Kevin Durant and Serge Ibaka spoke about a lot of things in the show 'How Hungry Are You' like playing with each other in Oklahoma, winning NBA championships etc.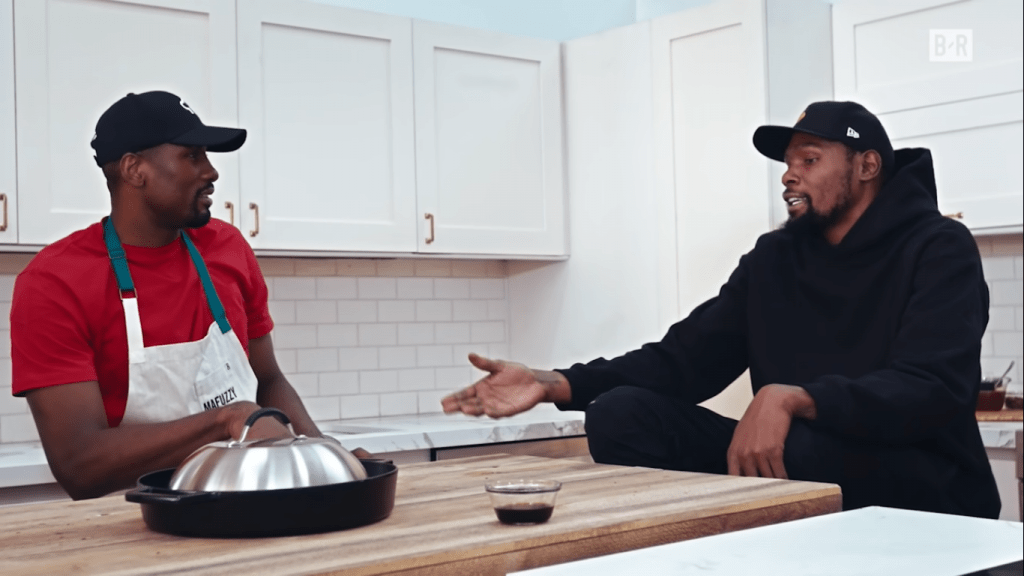 Serge Ibaka asked Kevin Durant about the celebrity who turned Kevin down and Kevin replied that it was Keri Hilson. The funny thing was that Serge Ibaka and Keri Hilson dated for about 3 years.
Before you got with her Keri Hilson turned me down.

Thats the only one I can say that I was pressing like really trying to get at and she's like Uh Uh man. You gotta- no.

Kevin Durant
Kevin also talked about playing overseas his last year probably at FC Barcelona. He doesn't know for a fact that he'll do it but it would be cool for him to experience that.
*Copyright Disclaimer under section 107 of the Copyright Act 1976, allowance is made for "fair use" for purposes such as criticism, comment, news reporting, teaching, scholarship, education and research.