Cristiano Ronaldo is one of the greatest players of all time. He is considered by some as the best player in the world right now. Cristiano is currently the captain of the Portugal National Team. During 2006 world cup, Portugal were playing against England in the quarter finals. England had a very strong team consisting of the captain David Beckham, Wayne Rooney, Steven Gerrard, Frank Lampard etc, while Portugal had veteran players like Luis Figo who was the captain at that time along with rising star like Cristiano Ronaldo who went on to become the huge star that he is today.
After about 60 minutes had passed, the score was tied at 0-0. Rooney (England) was vying for the ball with Carvalho (Portugal) and Petit (Portugal). The 3 players were grappling for the ball really hard and Carvalho fell down and Rooney ended up stepping on Carvalho's groin. Carvalho was writhling in pain and foul was called.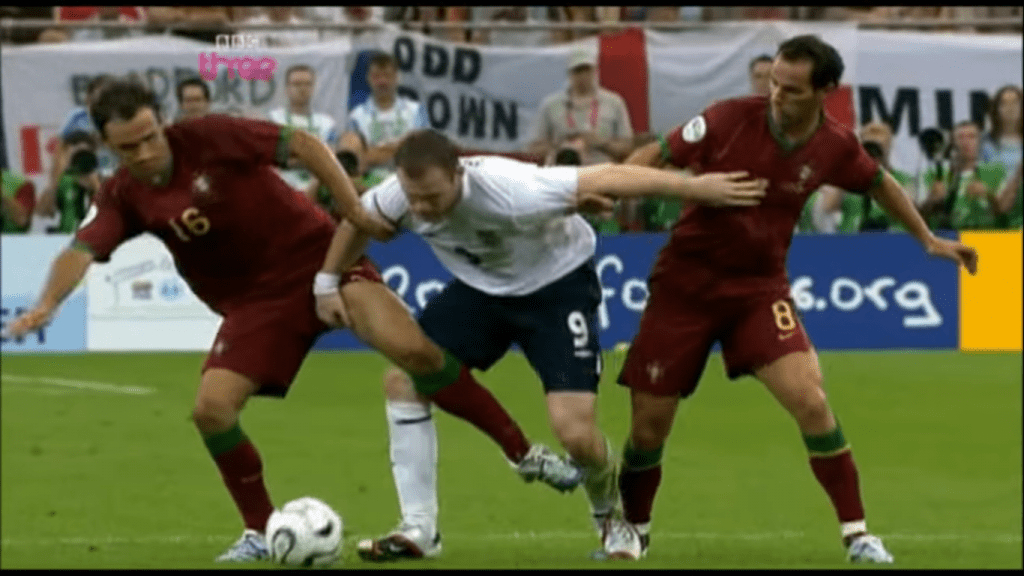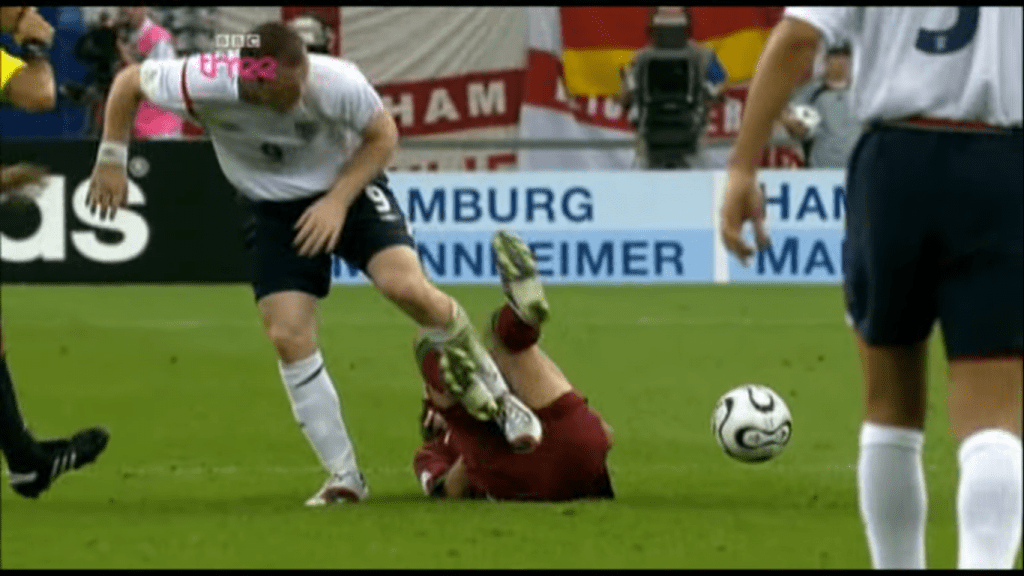 Players started walking towards the scene, while Ronaldo ran towards the referee. The referee meanwhile had no intention of giving a red card. However, Ronaldo seemed to argue with the referee probably for not taking the foul seriously. This led to the referee giving Rooney a red card.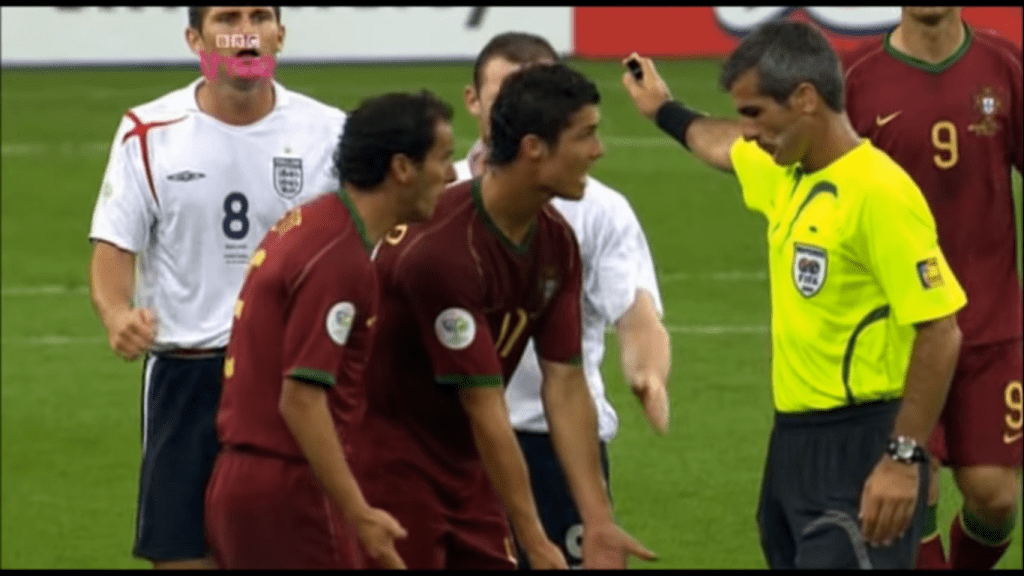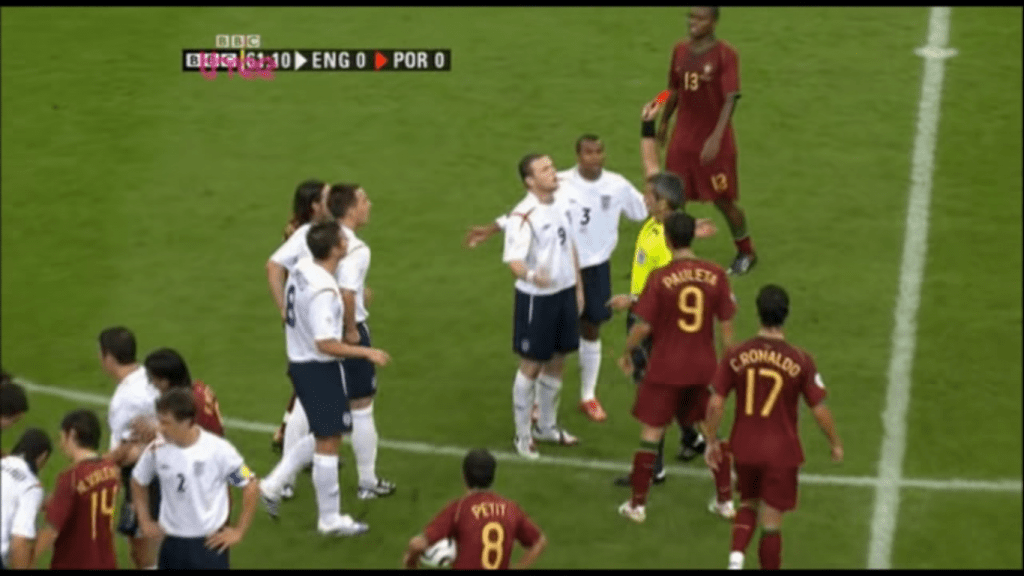 Later, as Ronaldo was walking during the break, he was caught winking on camera. It seemed like he was trying to convey that his plan to get Rooney off the game worked out just like he had wanted it to.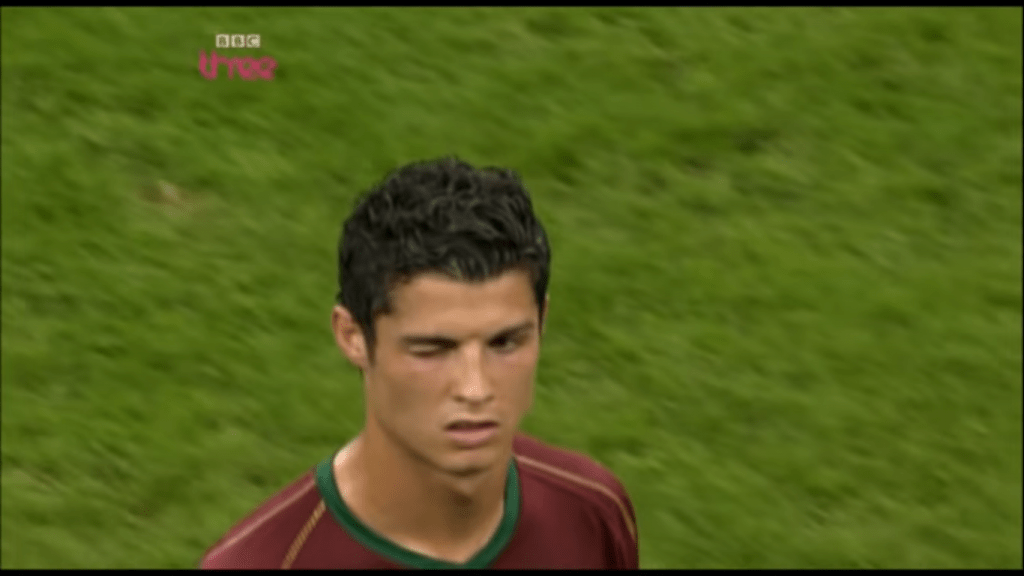 Loosing a player like Rooney turned out to be devastating for the England team, however they still managed to hold the game at 0-0 for the rest of the playing time. The decision came down to the penalty rounds and Portugal scored 3 of 5 penalties while England had only scored 1 of 4.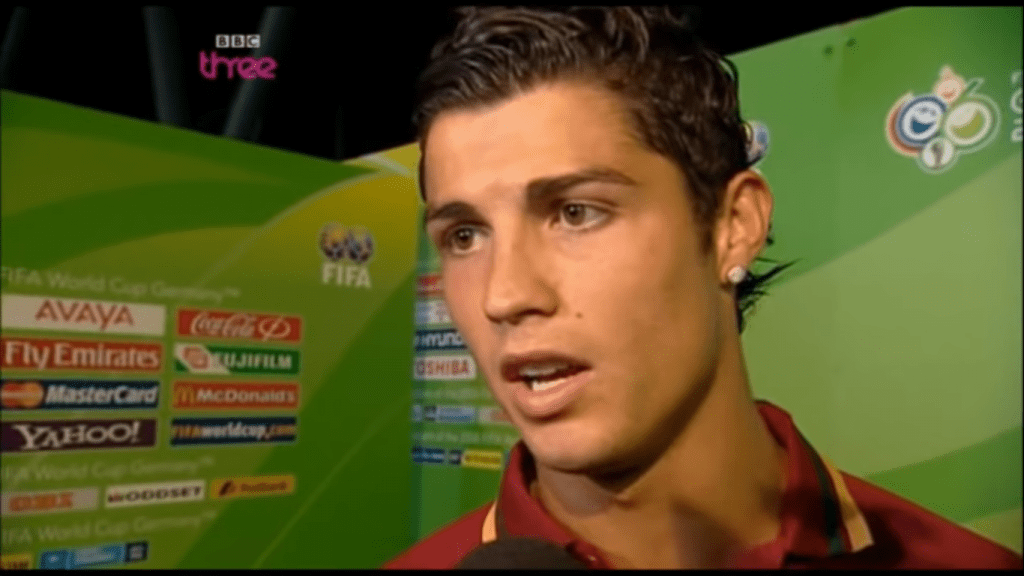 Ronaldo was asked about the incident to which Ronaldo replied " I said referee it's a fault, but I don't say red card because Rooney, it's my friend".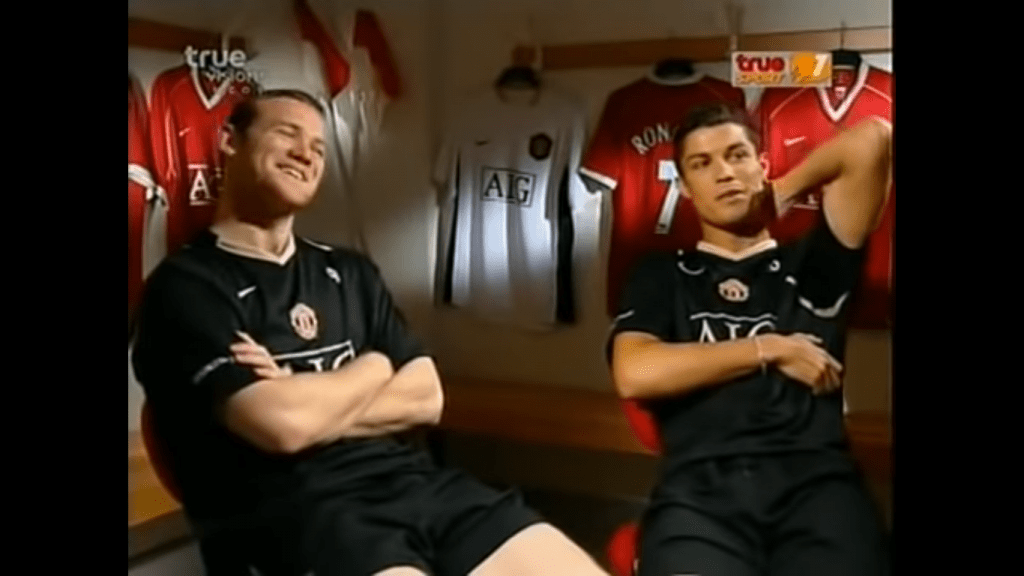 Both Rooney and Ronaldo played for Manchester United and it seemed like this incident would break their friendship. However, it seemed like both of them were just fine with what happened and could be seen doing interviews together.