Gon and Killua are the main characters of Hunter X Hunter. They are both talented kids with a huge potential. Now, in the beginning it is quite evident Killua is a lot stronger than Gon. However, as the show progresses the gap between the two keeps getting lesser. They both develop good techniques and fighting skills.
Gon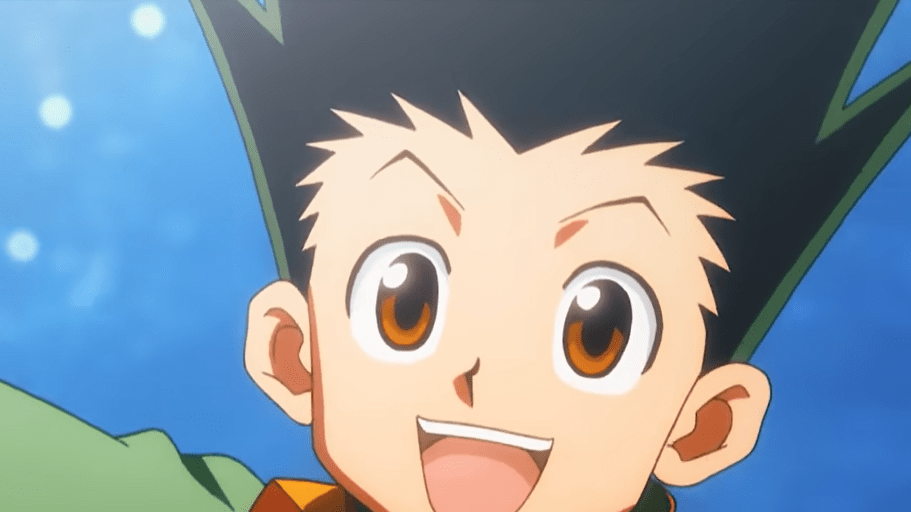 Gon is the main character of the story. He is Ging's son and Ging is known to be one of the strongest characters in the anime. Since, we haven't seen Ging fighting it is difficult to gauge his level but there is no doubt that Ging is a top class Hunter. Gon being his son is highly talented and will grow up to match or possibly surpass his father in terms of skill.
In the beginning, Gon doesn't have any nen techniques and relies on his raw strength and agility. He is definitely a tough kid and can handle a lot of pain. He was able to damage Illumi's arm and Hisoka has a lot of interest in Gon because of Gon's potential. Later on, Gon learns about nen abilities and creates his nen technique called Jajanken which is highly destructive against opponents. Gon has wins against opponents like Genthru, several chimera ants and also the Royal Guard Neferpitou. Although to defeat Pitou, Gon had to use his restriction which nearly cost him his life.
In terms of character, Gon has always been a courageous kid who never backs down from a challenge no matter how strong the opponent is.
Killua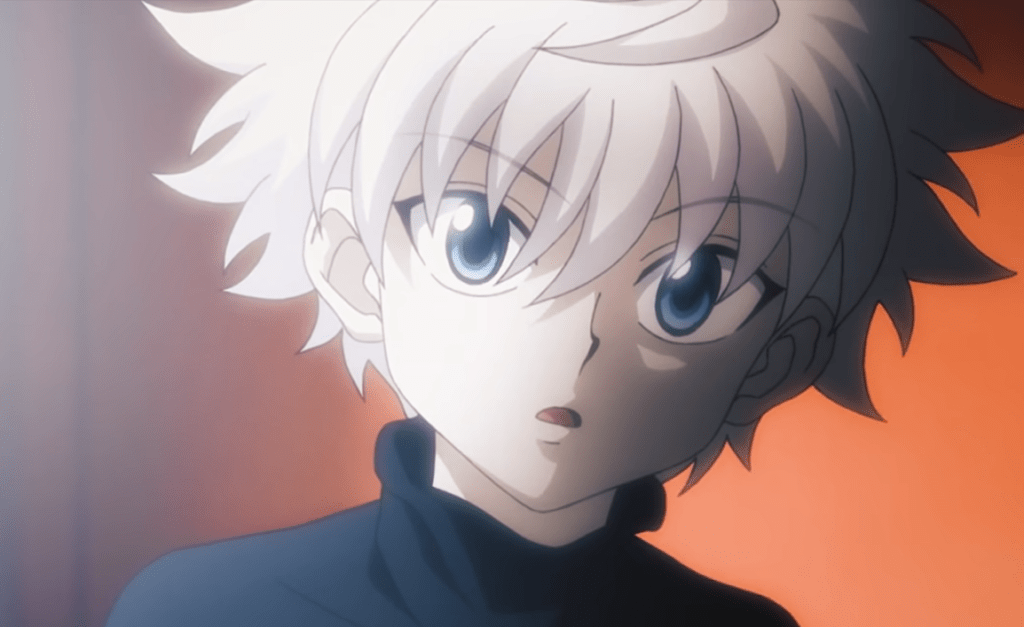 Killua belongs to the Zoldyck family that are known to be elite assassins. His father Silva and grandfather Zeno are known to be among the strongest hunters in Hunter X Hunter. They think of Killua having the maximum potential among his siblings including Illumi. Illumi plants a needle in Killua's head to control his mind. Illumi has some sort of twisted love for Killua as he wants to ensure Killua's safety. In fights, when Killua encounters an opponent that he deems as stronger than him, we see how his mind reacts in a way to escape the encounter rather than face it. This is a result of Illumi's mind control and conditioning on Killua.
Killua learns about nen techniques at the same time as Gon does. He uses his nen in the form of electricity. He uses electricity to shock his opponents and also develops Godspeed using electricity which allows him to run and fight at an incredibly high speed.
In terms of character, Killua was calculative at first avoiding fights with characters that were stronger than him. However after removing the needle, he develops more confidence in himself. We see a lot of character development in instances when he fights opponents like Rammot and Shoot. Killua is calculative, however he develops a courageous mentality in the end.
Gon Vs Killua: Who would win?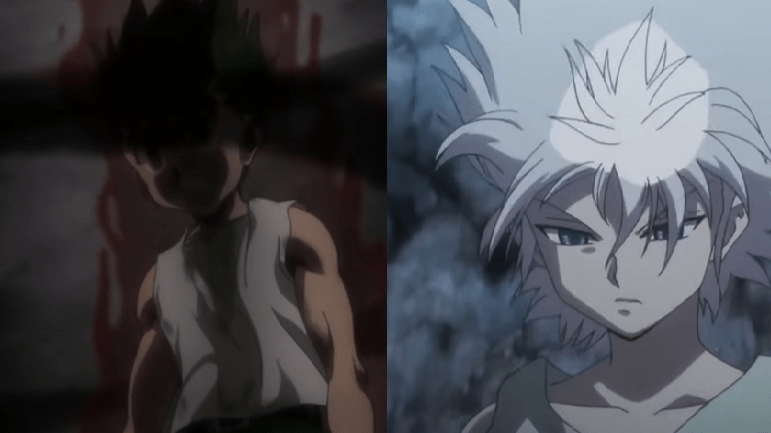 Now, Gon is an enhancer and Killua is a transmuter. Enhancers can use aura to increase their natural abilities like strength or speed which is great in close combat where you need to use simple offence and defence. Transmuters can use their nen to mimic the properties of another object or entity. For example, Killua uses his nen in the form of electricity and Hisoka uses bungee gum having the properties of gum and rubber.
A lot of people say Gon has more potential than Killua. Personally, I don't feel so. Killua develops his nen abilities a lot more than Gon and several combat techniques he can use against Gon. In terms of speed and combat skills, Killua is way ahead of Gon. If they were to fight right now, Killua would definitely win.
If the fight were to happen several years in the future, then it is hard to predict. We know that Gon in his adult form is an absolute monster who was even in terms of power with the king before the rose blast occurs. However, that being said Killua might be able to match up to Gon later on in the future. Killua is going to develop and become stronger with time as well. It would be interesting to see how strong Killua is in his adult form. I still think Killua would win the fight with Gon in future as well.