Can't feel my face is one of the most popular songs by The Weeknd and it was released on 8th June 2015 as part of the album named 'Beauty Behind the Madness'.
Song Meaning
The song feels like its talking about The Weeknd having s*x with someone he loves, but it is actually about him taking coc*ine. Abel is narrating his experience saying doing coc*ine makes him numb to the point where in, he can't feel his face anymore and he loves it.
Video Analysis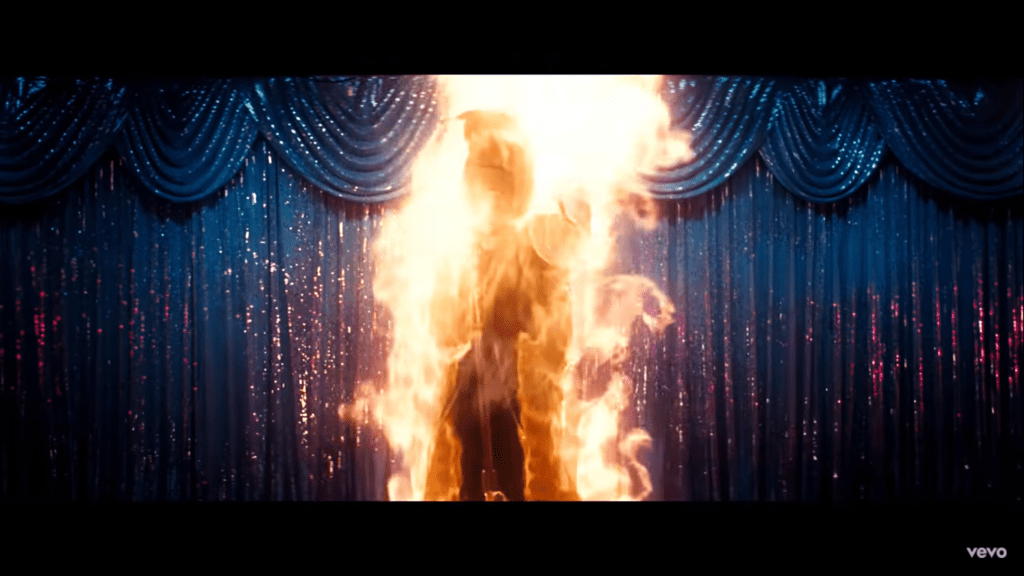 Now, we see The Weeknd performing in front of a group of people in what seems like a bar. He is singing pretty well, but the crowd hardly notices him and look bored. A man comes and sits down at the table. He is smo*ing and drin*ing and observing The Weeknd carefully. The crowd doesn't like the performance intially and throws drinks and objects at him. The Weeknd continues to sing and then the man throws his lighter at him igniting him. After that Abel catches fire and everyone in the crowd starts enjoying his music.
So, The Weeknd is probably referring to his life in general. Initially when the Weeknd started out on his musical journey, people did not like his music. He used to upload music video on his youtube which was not quite successful initially. Then, Drake's manager Oliver El-Khatib found Abel and posted his song on Drake's blog. The Weeknd released his first official song 'What you need' which was placed in Pitchfork as the best new song. After that, The Weeknd's career kickstarted and he became extremely famous and successful.