So, Lavar Ball has enjoyed a lot of spotlight, currently he is not that talked about however back in 2017 he was literally everywhere. His son Lonzo Ball was drafted that year itself and Lavar used to give his honest opinions not only about his son or his son's career but also on how he could beat Michael Jordan one on one.
The debate between Stephen A Smith and Lavar Ball is quite hillarious and if you haven't checked that out yet, I think you should definitely see it.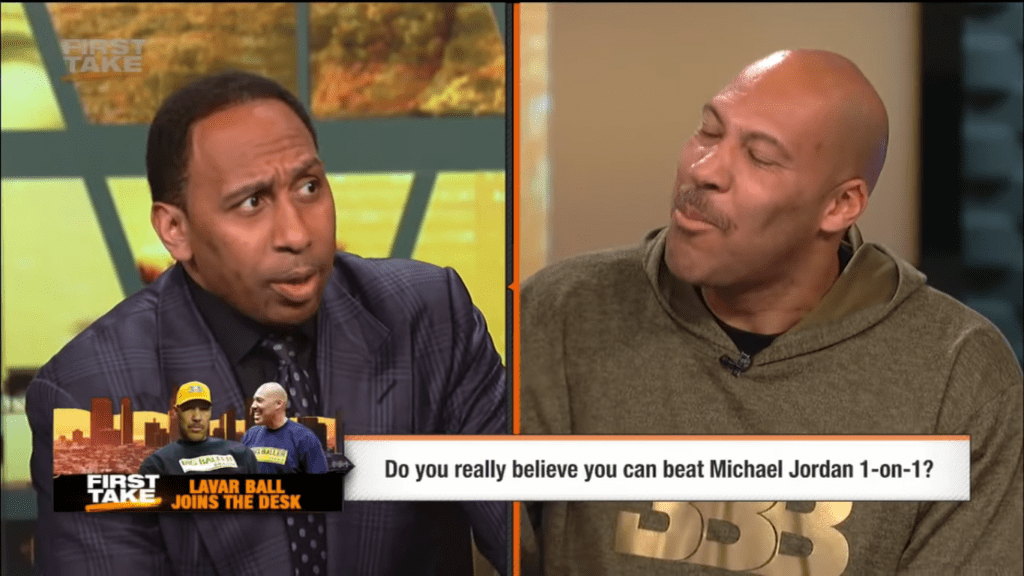 Also, things didn't turn out so well for Lonzo in the beginning of his career although now he is doing considerably better and this is what happened after Lonzo's debut game. Lavar joined Stephen A Smith again after Lonzo's debut game. You can see what happened in the link below. This is about 3-4 years back.