Salvatore Costa is best known for his time with the band My Darkest Days, which has produced songs like "sick and twisted affair", "still worth fighting for" etc. On 4th January 2013, Sal left My Darkest Days and decided to form his own band which lead to the formation of Smashing Satellites.
In an interview, Sal talked about several things ranging from his music influences, artists that he listened to, his music group "Smashing Satellites" etc. When asked about what groups did he consider his inspiration, Sal replied-
"Growing up as a kid and having 2 older sisters, I was always kind of into their music and I was also into my generation of music as well. I had a classically trained pianist as a sister who was amazing and my other sister was a grunge goth kind of chick and had like a black room and had all these crazy records and I was like remember being like 5 or 6 years old and her room was like this scary place. When she wasn't home, I would sneak in there and steal her records, so I fell in love with like grunge music like Nirvana but then I also fell in love with Michael Jackson, the Bee Gees, the Eagles so I don't love any genre of music any more than any other genre of music and that is kind of the whole theme of my band is that you can listen to one song and you could think that it is grunge influenced and you could listen to another song and feel that it is pop influenced. That is kind of where I come from as an artist I guess".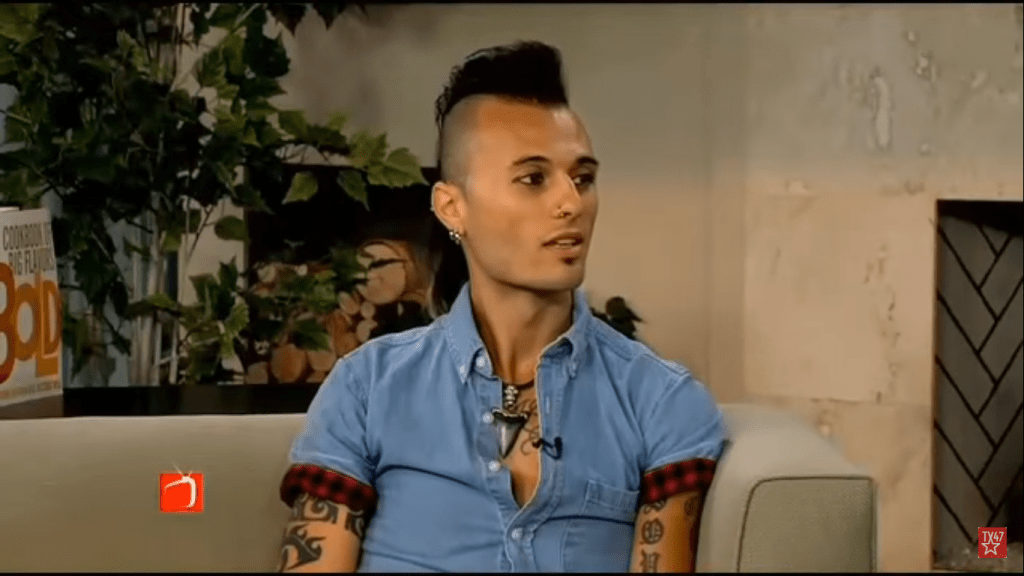 Sal furthur spoke that he was a very eclectic person and that he didnt like being put in boxes. Sal also spoke that in his previous projects he felt like he was put in a box. He was quoted as saying-
"When you are part of the machine, you are forced to be in a box. It is like you are a rock artist and that is all you can do but that is not my truth. Inside like I have so many different influences. I spent a lot of time studying flamenco music and stuff as well and I wanted to put that out as well. I wanted to put that into an attainable music that many people could like".
Sal along with his new group has produced songs like "Hounds", "Waterfall", "What It's All About", "Love Is Forever", "Living Loud" etc. We hope that he has a successful career ahead.