Jacoby Shaddix is best known as the lead singer of the American rock band "Papa Roach". Papa Roach has released a large number of hit songs like "Getting away with murder", "Last Resort", "To be loved" and many more.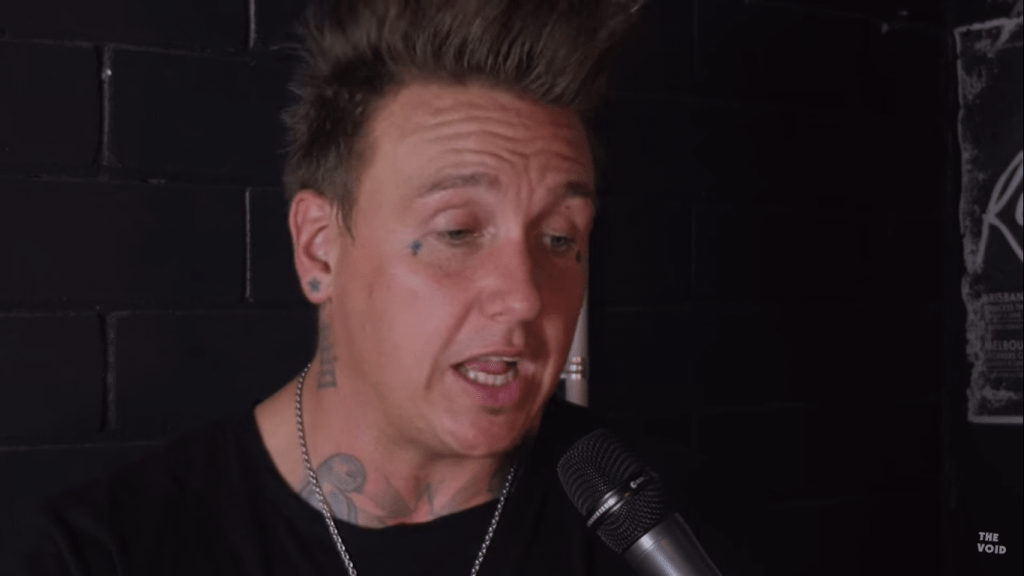 In an interview with interviewer Christina Rowatt, Jacoby talked about the time he decided to be a singer.
There was definitely a moment when I decided to be a singer probably when I was 15 years old. I was at a Defttones show, completely sweaty drenched and left the show going that's what I want to do. I want to be on stage. I want to do what Chino does. I don't want to do anything else, that is my dream right here.

Jacoby Shaddix
*Copyright Disclaimer Under Section 107 of the Copyright Act 1976, allowance is made for "fair use" for purposes such as criticism, comment, news reporting, teaching, scholarship, and research.